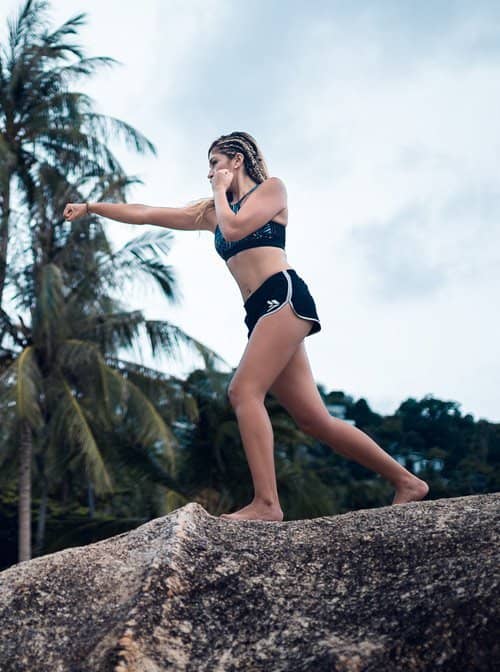 Maira Lorena has a passion for fitness and the art of performance. She is a strong believer in putting goals into motion.
She found her passion for dance at the age of 15 and that is where it all started. She became a certified Zumba instructor and subsequently a certified personal trainer, with clients hailing from all walks of life.
Maira achieved one of her biggest goals and competed in various bodybuilding and fitness competitions in Dubai and France. In early 2016 she was chosen to be a coach for season two of the reality TV show "Fighting Fit DXB", where ordinary contestants prepared mentally and physically for a grueling boxing match at the end of an eight-week challenge.
She was drawn to boxing and went on to learn the technicalities and techniques. Boxing led her to teach fitness in an entirely holistic way and took her on a journey of greater physical and mental understanding.